Police have arrested two suspects for allegedly vandalizing Safaricom's overhead fibre cables in Naivasha and Gilgil towns.
The two suspected have been linked with the destruction of the fibre cables that run alongside the Kenya Power and Lighting Company power lines.
The duo has been booked at the Gilgil police station and are expected to be arraigned this week.
The frequent internet and voice outages in a number of areas in Kenya have been largely attributed to vandalism of fibre cables.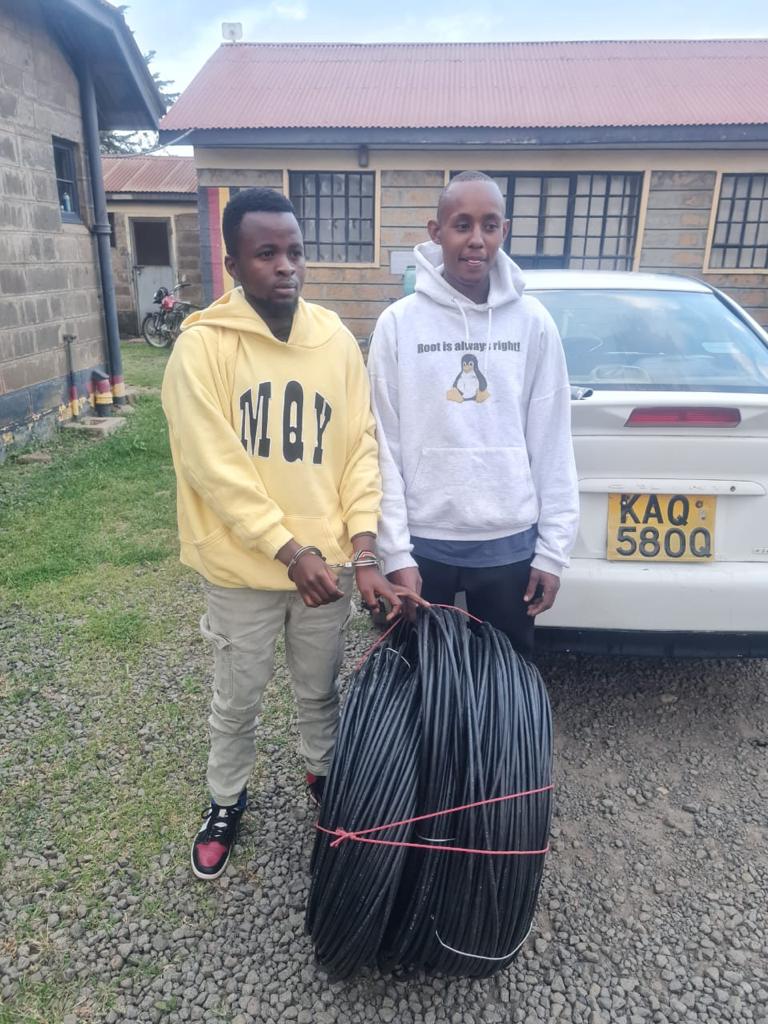 This comes as the Kenya government, through the Ministry of Information, Communications, and Digital Economy, has renewed it's push for the passage of the Critical Infrastructure Protection Bill.
The main intention of the Bill is to provide a framework for the creation of the Critical Infrastructure Unit that will protect critical installations, coordinate and strengthen existing government ministries as well as State departments and agencies.