Kitui East MP Nimrod Mbai vigorously denied accusations of assaulting a Kenya Power officer, dismissing his involvement in the incident and alleging tampering of the video footage.
As a self-proclaimed pastor, Mbai staunchly asserted his innocence and showed no remorse for his actions. He further declared that if faced with a similar situation, he would respond in the same manner.
A viral video circulating on social media captures the MP berating the Kenya Power officers and repeatedly slapping one of them.
Mbai addressed the media outside the EACC offices, where he had been summoned by the ethics commission. EACC Chief Executive Officer Twalib Mbarak condemned the MP's behavior and urged the public to choose their leaders wisely.
The assault took place when Mbai confronted a Kenya Power engineer who was reportedly attempting to disconnect an illicit power line at the MP's residence in Kitengela, Kajiado County.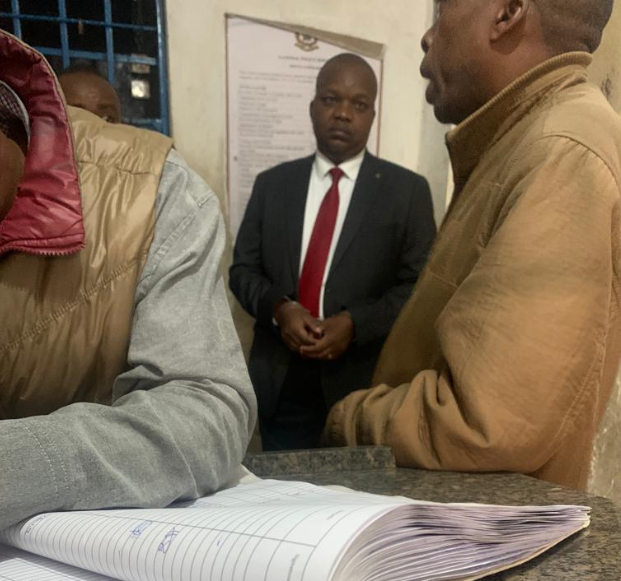 Sycophantic Actions by Kitui East MP Aim to Secure Immunity for Criminal Acts
Kitui East MP Nimrod Mbai, a staunch supporter of President William Ruto's government, is attempting to exploit his position of power to escape accountability for his actions.
In the wake of the assault incident involving a Kenya Power officer, the dishonorable member openly disregarded opposition-led protests, revealing his sycophantic tendencies as a means to evade severe consequences for his criminal behavior.
MP Mbai was arrested and quickly released
Following his arrest, MP Mbai was promptly released by the police a few hours later at Kitengela police station.
Subsequently, he was taken to the Kajiado court, but the prosecution declined to proceed with the charges, citing the need for further witness statements. Mbai secured his release from the Kitengela Police Station after paying a cash bail of Ksh 50,000.
Dishonorable Mbai's Denial of Power Disconnection at His Home Calls for Accountability
In addition to refuting the allegations, the MP categorically denied that power was disconnected from his Kitengela residence. There are suspicions that he may have exploited his position of authority to expedite the reconnection of electricity in his home.
However, given his unbecoming behavior, Mbai deserves to face the consequences of his actions and remain in a state of blackout indefinitely.
This would serve as a stark warning to leaders who engage in similar misconduct, demanding accountability from those entrusted with power.
source:kenyainsight